..
Apolline
Apolline is a mobile application developed on Android and iOS in the context of the Apolline1 project, which aims to measure air pollution with miniature sensors.
It connects to a PAMELA portable sensor through Bluetooth to display live data regarding air pollution: 1µm, 2.5µm and 10µm-big particulate matters (PM) levels are live-displayed on the main interface.
User-defined thresholds allow the application to send warning/alert notifications when pollution levels reach significant levels.
All gathered data is transmitted to a distant server for further analysis; the application can retrieve from sensor all data that has not been sent to the server already. It is also capable to handle sensor disconnections/reconnections (e.g. when user goes to the bathroom without his sensor).
Feel free to contribute here.
---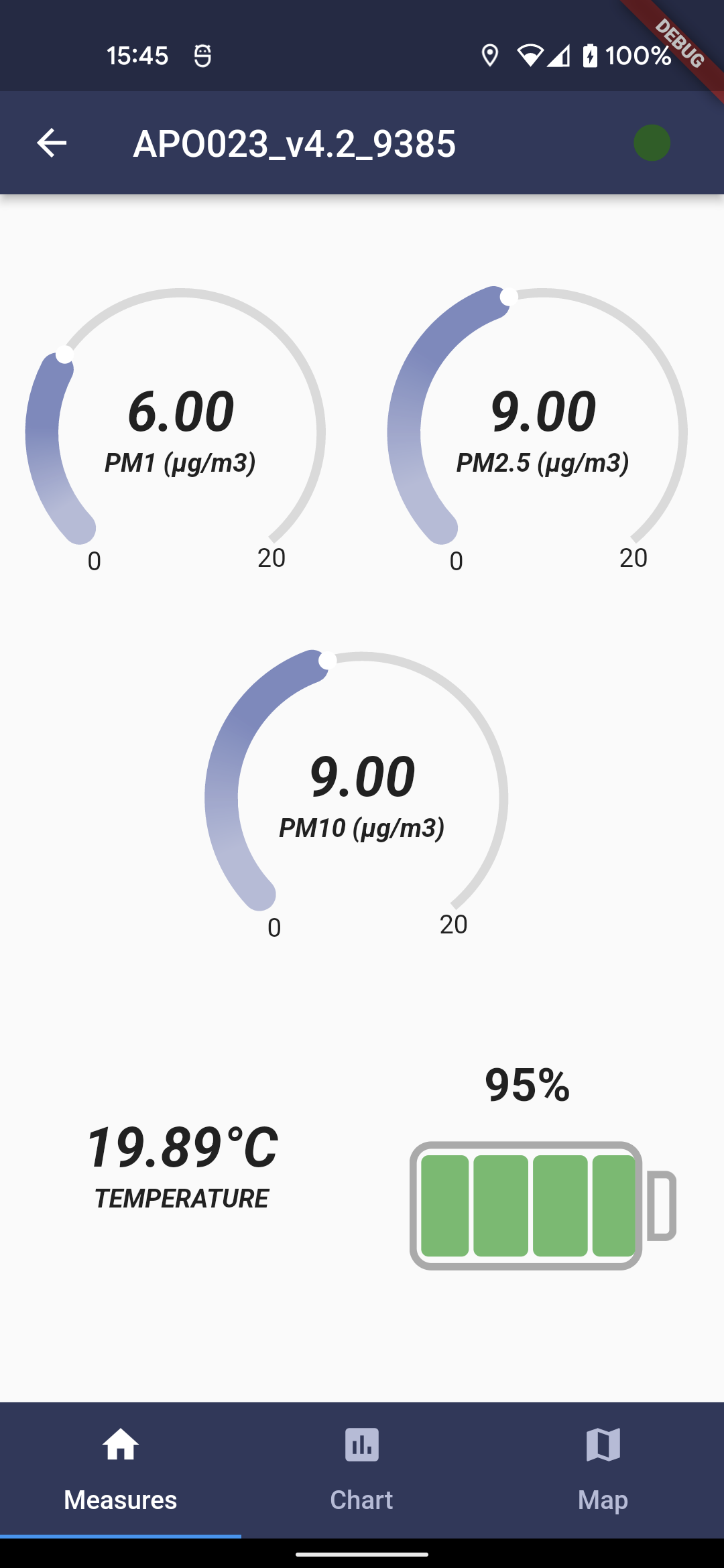 Apolline screenshot displaying current air pollution levels
---