..
International Erasmus Games
The IEG website has been developed in partnership with Orane Maquin, then responsible for the communication of the event; it was the first time I integrated an already-existing graphic design1! 
The website contains information about the event itself, about partners, but also practical information for participants; it is fully translated both in English and French.
Source is available here2.
---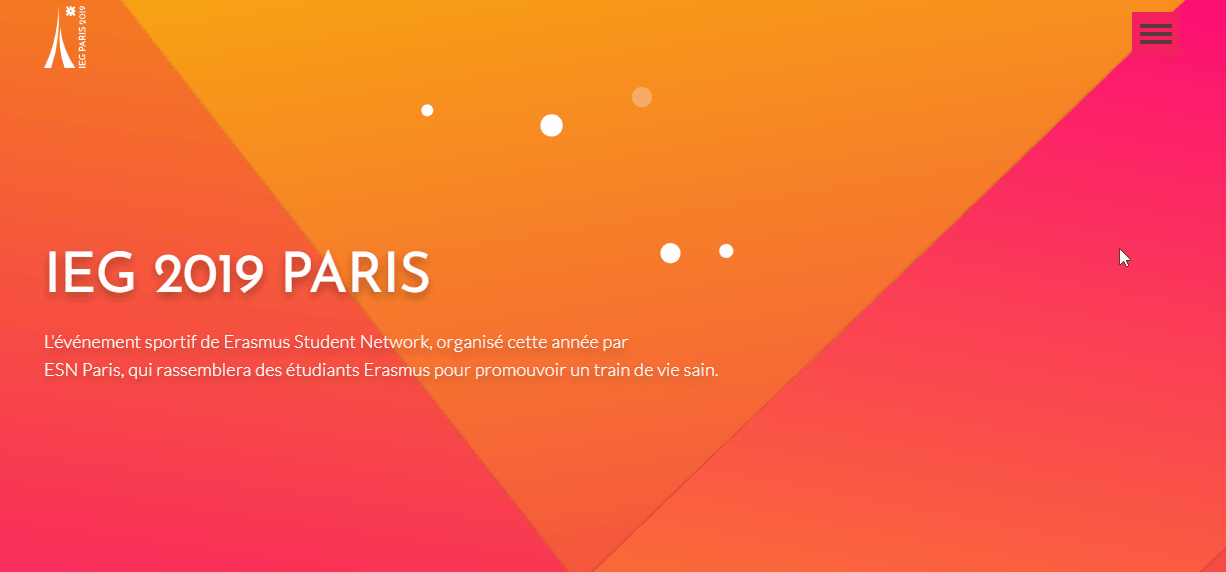 ---